Casa Roberto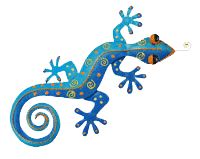 Beautiful apartments in the Algarve of Portugal
Casa Roberto consists of a complex of four apartments, which can be rented individually or all together as one big group for a family or group of friends. Each apartment has a living room with satellite TV, DVD and stereo, a bathroom with a bath and/or a shower and one or more bedrooms. All apartments have been renovated in 2006 and have fully equipped kitchens. There are many different terraces around the apartments with seating areas to have breakfast, lunch and/or just generally dining al fresco. There is also a nice barbeque area with a little bar and parasol and sun terraces for the sunbathers.
Algarve - Portugal
Where dreams come true
Casa Roberto is situated in a small, typical fishing village named Santa Luzia, on the south coast of Portugal in the province of the Algarve. Santa Luzia is still a very unspoiled area and therefore is a very calm and peaceful place.
Where?
Casa Roberto is situated in a small, typical fishing village named Santa Luzia, on the south coast of Portugal in the province of the Algarve. Santa Luzia is still a very unspoiled area and therefore is a very calm and peaceful place. The traditional house with the apartments lies at the waterfront, and gives a direct view of the national park of the Ria Formosa with its typical fishing boats. In this nature reserve there is an island of 18 kilometres with white sandy beaches. You can reach the island facing the house through a footpath which brings you to the beach of Barril. During the summer months there is also a ferry which runs back and forth to the island and brings you to the beach of Terra Estreita. You can enjoy a vacation of sunbathing on the beaches or you can go sightseeing to many other places from Santa Luzia via public transport.
The international airport of the Algarve is situated in its capital, Faro. Faro airport is about 30 kilometres from Tavira. Tavira, about 4 kilometres from Santa Luzia, is the nearest town. Tavira is called the Venice of the Algarve, because the town is split by a river named the Rio Gilao. There are many bridges crossing the river. One of them is a Roman bridge with seven arches beneath.Tavira is one of the most typical traditional Portuguese towns in the Algarve. You can enjoy a lovely walk in the centre of Tavira, do some shopping, have a bica (little espresso coffee) on one of its many terraces or have a nice meal in one of its traditional restaurants. There is also a large choice of supermarkets such as Lidl, Aldi and Pingo Doce and a wonderful market hall selling freshly caught fish, shellfish, meat, fruit and vegetables. Just outside of the city centre, there is a large shopping mall named Gran Plaza. If you want to shop in Santa Luzia, you can find almost anything in the local supermarkets around the church. There is a large choice of cafés and restaurants in Santa Luzia, many serving wonderful seafood and of course octopus for which the region is famous.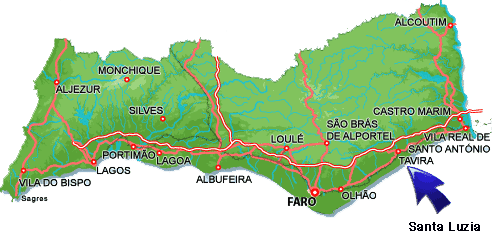 What to do?
From Tavira you can visit the eastern and western coasts of the Algarve. The east coast of Faro is known as the national park of the Ria Formosa. This is a long stretch of marshland that begins in Faro and continues all the way to the Costa de la Luz area of Spain.
In this national park, there are many salt mines where they develop rough cooking salt for culinary use. The park is renowned for its islands with kilometre long sandy beaches. There are the islands of Tavira, Fuzeta, Culatra and Armona(accessible from Olhaõ).
You can visit all of these islands by boat. There is only one island that is accessible by car, the island of Faro next to the airport. There is also one island you can walk to and that is Tavira Island, which you can reach from Santa Luzia. Each of these islands offers beautiful scenery, sand dunes and the nicest, longest, whitest sandy beaches in Europe. There are numerous possibilities for water sports, such as kiting, surfing, sailing and so much more.
The west coast is more well-known because of its rocky coastline. From Albufeira onwards, the coast becomes rougher and rockier until the most south-western point of Europe, Cape Saint Vincent. This south-western point of the Algarve is a must-see during your holiday. There are many beaches all along the route which have many nice restaurants and bars.From Santa Luzia, you can easily visit some more cultural hotspots during your holiday.
It is possible to visit Lisbon or Seville on a daytrip. Lisbon (capital of Portugal) or Seville, which is the capital of Andalucia are two of the most amazing cities in Europe and absolutely worth a visit.During the summer months, there are plenty of local festivals, artisan markets and local bands playing during the evenings.
There is always something going on in every little town or village during summer and thanks to the long sunny days – this makes it definitely worth a visit.We are more than happy to give you any more tips and/or advice concerning your holiday during your stay with us.